'Design Your Future City' Returns!
After a successful debut in 2022, Academy of the Near Future's TY week returned in March 2023 where 22 participants joined us in Dogpatch Labs for a deep-dive into all things STEM, innovation, and inclusive urban design. During the week, students gained real-world experience with smart city technologies and were equipped with the practical tools needed to address the multifaceted challenges facing contemporary cities.
The week kicked off with an introduction into citizen science where students investigated the effects of a changing climate in cities by measuring the urban heat island effect. Equipped with thermometers, TYs investigated the surface temperature of various materials including tarmac, grass, wood and astroturf. During the week, students also had the chance to work in teams to build an inclusive city from scratch in our Accessibility and Inclusive Design workshop. With the expert help of LAWPRO, DCU Water Institute and Lord Mayor of Dublin Caroline Conroy, TYs celebrated World Water Day by measuring pollution levels along the River Liffey and Royal Canal. Later in the week, students were joined by representatives from the UN-Habitat to debate the ethical considerations linked to new and emerging technologies.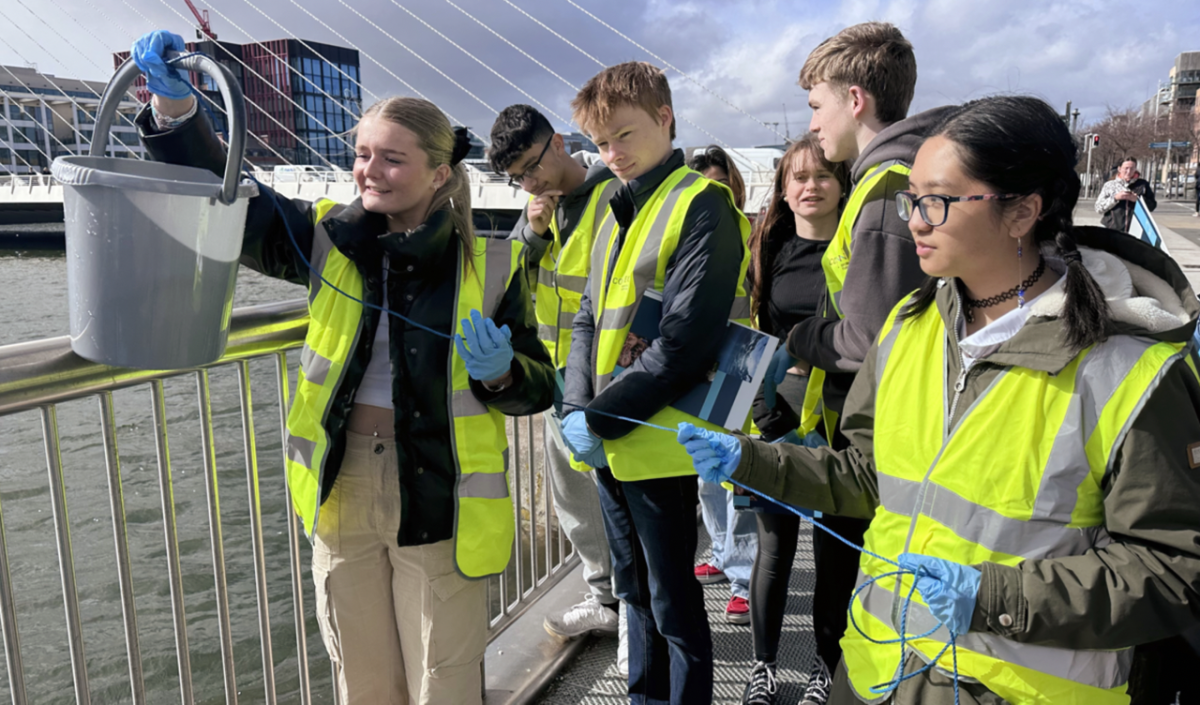 The TYs were visited by multiple guest speakers and tech demonstrations throughout the programme. With the help of Spot the Dog and a VR headset, Leica Geosystems demonstrated their excellent 3D scanning software by taking a live scan of the workshop space. Mick O'Donnell from Dublin Fire Brigade joined us to showcase the drone technology used by emergency responders to locate fires, find trapped people and survey damaged buildings. Social entrepreneur Diana ​​Hrisovescu gave the students a fantastic chat about her experience founding Script and her participation in Patch, an accelerator programme for young entrepreneurs. We were also joined by Lynetta, an alumnus from last year's programme, who spoke about her next adventure founding a student-led science education programme called MicroInfluenceSTEM!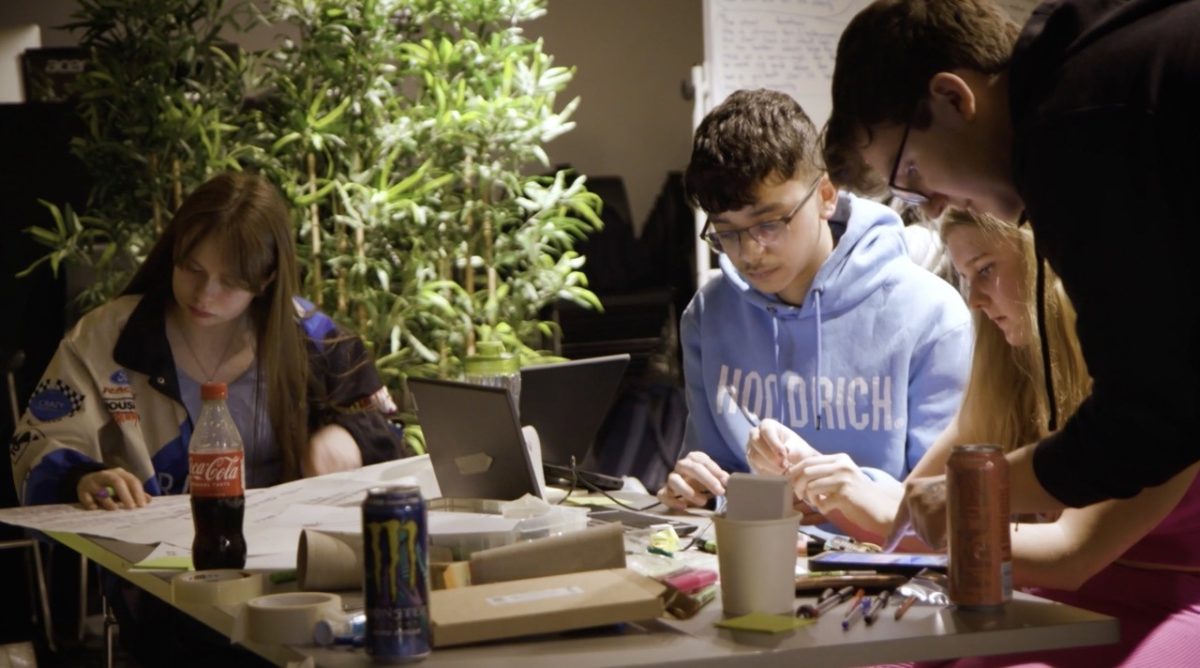 Bringing Ideas to Life
As one final task, students brought together all they have learned to create their own tech solution to a city challenge they feel passionate about. Students spent the morning prototyping their ideas using various materials from Micro:Bit sensors to cardboard and ARCKIT. The day ended on a high with the students pitching their smart city solutions to a diverse panel of judges, including TCD Provost and President Linda Doyle, DCC's Smart City Lead Jamie Cudden, CONNECT Centre's Dan Kilper, and Sinead Kavanagh from Cellnex. Safe to say that the panel was absolutely blown away by the creativity of students' ideas, which ranged from a new way of using scanning technology to support people who are visually impaired, to ideas for locating green space in the city! Click here to read more about the fantastic smart city solutions created by our 'Design Your Future City' participants.
What did TYs think?
After a week of exploring new ideas, we asked this year's 'Design Your Future City' participants to tell us their experience of the programme with one student saying:
"The week really opened my eyes to the amount of things that need to be considered when trying to solve a problem. You have to think about the people it will affect, the environment, different ethical issues…Before this I thought of urban planning as more just deciding where to put houses and buildings, now see how much technology is involved in it."
For other students, working together in teams create innovative projects was a real highlight:
"I really loved the end of the week where we got to come up with our own ideas to solve a problem. It was really fun working with a team to develop our solution and present it. We got to incorporate everything we had learned during the week"
Throughout the programme, it was the 22 fantastic TYs who fostered a fun, supportive, and energetic learning environment and reminded us how important it is to amplify young people's voices when designing our future cities!