Taking Action with Citizen Science!
Across the school year, Academy of the Near Future teamed up with I-CHANGE researchers to investigate traffic-related air pollution with Transition Year (TY) students across Ireland.
As citizen scientists, TYs installed traffic and air pollution sensors in their school and collected hyperlocal data to investigate the environmental challenges facing their community, ranging from underused parks, inaccessible pavements, to poor cycling infrastructure. Working together, TYs developed community-based action projects to help tackle some of these challenges.
Read all about the innovative projects created by some of our partner schools participants right here!

Ringsend College
After noticing a low number of pedestrians in the sensor data, Ava, Emma and Reagan decided it was time to take action by highlighting the accessibility challenges that exclude people using wheelchairs and prams from participating in Active Travel.
Using a wheelchair and buggy, Ava, Emma and Reagan documented the various obstacles they encountered in Ringsend, such as narrow paths, potholes, and inefficient wheelchair ramps. The TYs presented their findings to a number of key stakeholders including their teachers, Dublin City Council's Active Travel team, local TDs, academic researchers, youth workers, and representatives from local neurodiversity and disability groups.
Watch the video below to hear Ava, Emma and Reagan chat about their project:

Marino College
After identifying green spaces in cities as essential amenities for citizen wellbeing and improved air quality, TYs in Marino College created a proposal to improve their local Fairview park.
The students worked in teams to survey the park and noted down areas for improvement to help make Fairview Park a more welcoming space to the wider community. Some of their ideas included more pedestrian access to the park, wheelchair-accessible public bathrooms, an extension to the skate park, and an investment into building Astro pitches.
Students presented their vision for Fairview Park at the Eco-UNESCO Young Environmentalist Awards to Ministers Eamon Ryan, Jack Chambers, and Ossian Smyth. 🌎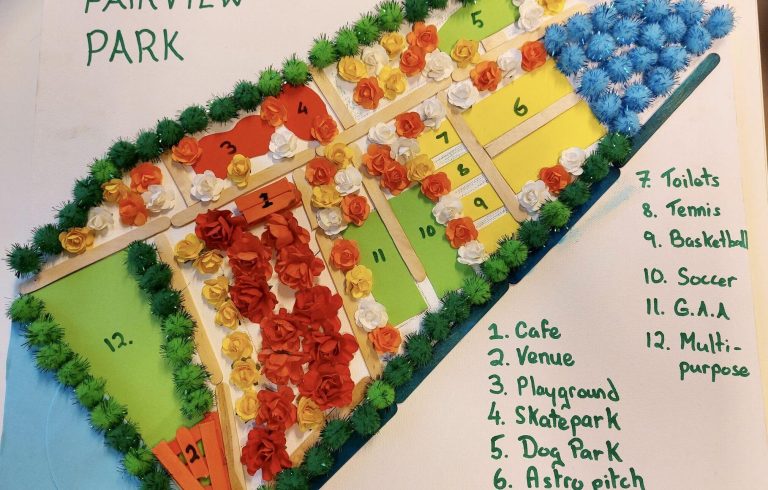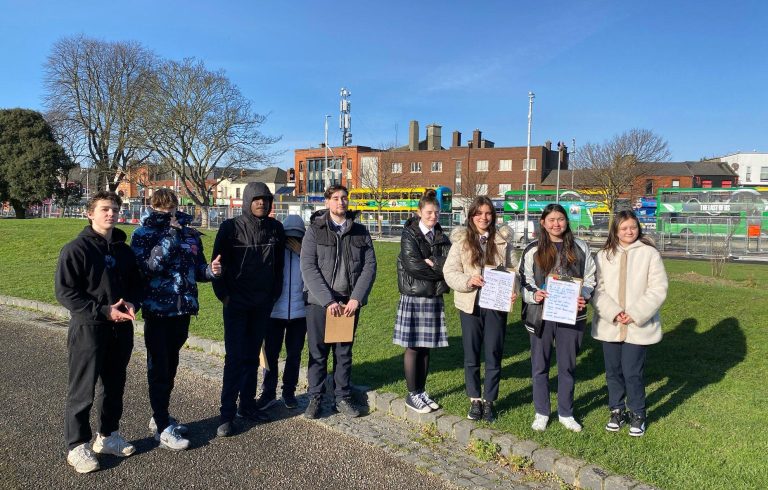 Firhouse Educate Together Secondary School
During the citizen science workshops, TYs in Firhouse ETSS discussed the difficulties their peers face when cycling to school. Students mentioned the lack of cycling paths, busy roads, and expensive bike repairs as factors that deter students from cycling to school.
To help address the latter, TYs set up a Bike Repair Station where students and teachers alike could get their bikes services while learning how to do basic repairs at the same time. A great initiative in Firhouse ETSS to promote cycling and Active Travel in school! 🚲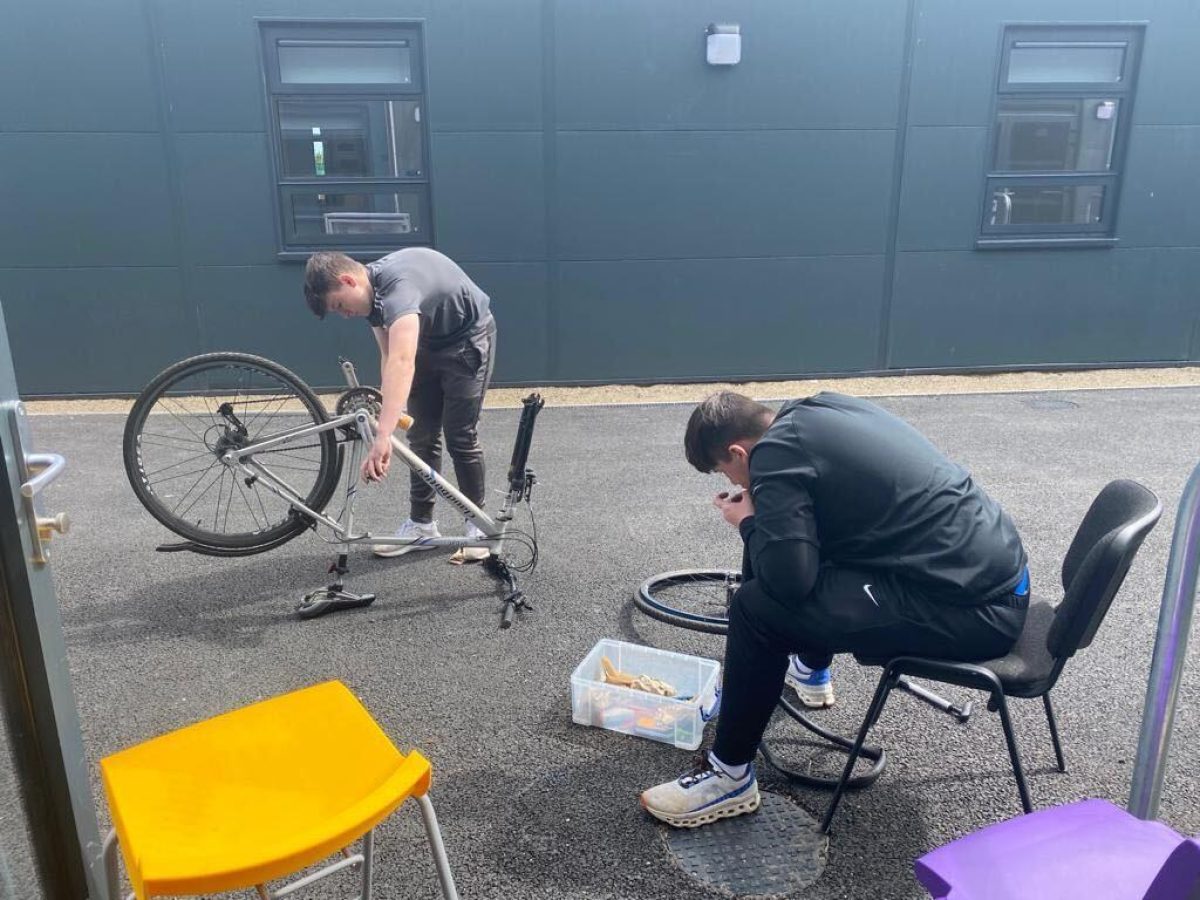 St. Wolstan's Community School
TYs in St Wolstan's in Celbridge aimed to highlight the important role trees play in cleaning the air of pollutants, improving our wellbeing and increasing our sense of community. To capture this sentiment, TYs founded the project 'Grow Together' and planted a Japanese Privet tree in the newly formed school garden.
'Grow Together' captures the idea that students, their teachers, and the wider school community will grow with the tree as they embark on their school journey. 🌳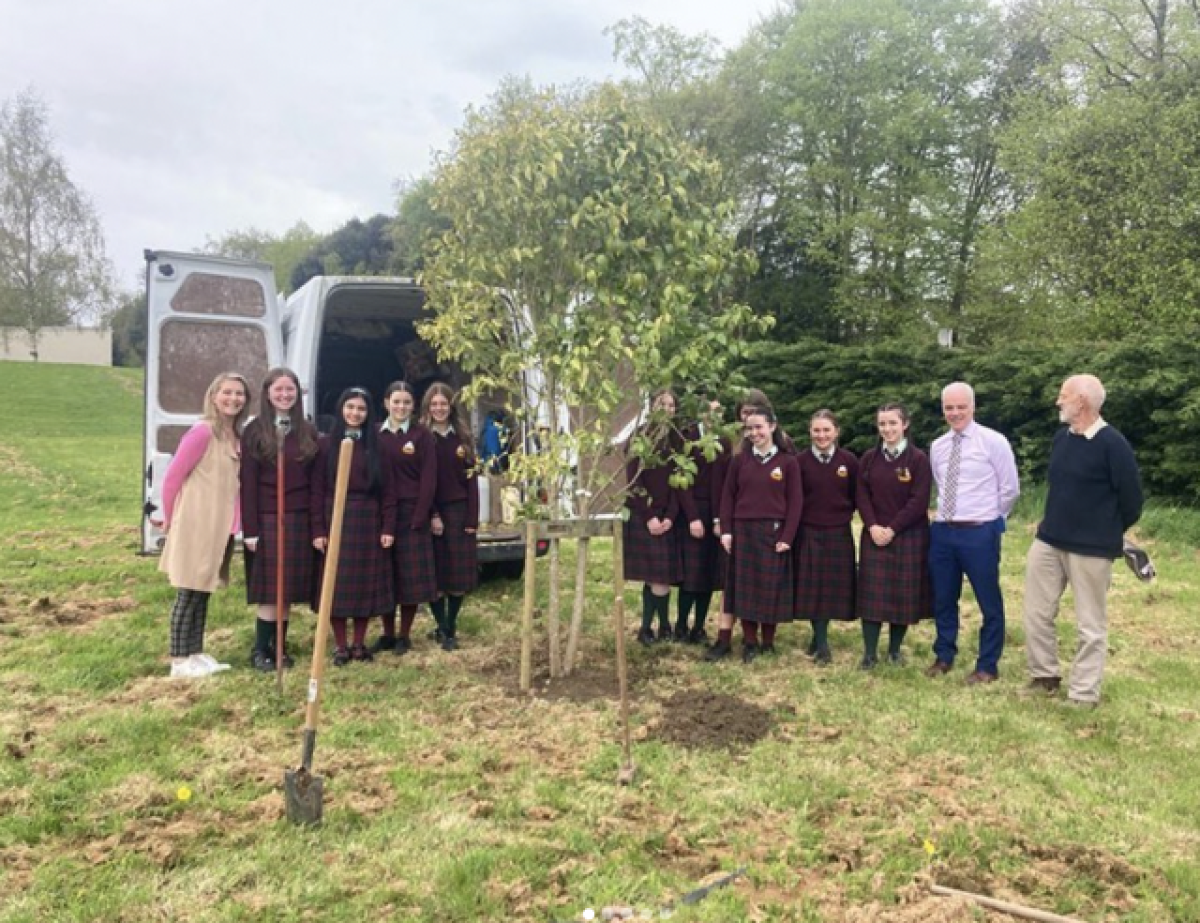 CBS Westland Row
After collecting traffic and air pollution data on one of the busiest streets in Dublin, TYs in CBS Westland Row noticed extremely high numbers of cars and similarly high levels of PM 2.5 outside their school. For example, TYs observed a spike in PM 2.5 that exceeded the World Health Organisation's guidelines of 15μ/m 3 some 22 times between 17.10.22 and 24.10.22!
In an effort to bring attention to these issues, TYs wrote a letter to Dublin City Council detailing the negative effects of traffic-related air pollution on community health. Students also included a list of the changes they would like to see take place to help alleviate these issues, such as segregated cycle lanes and more public green spaces. 📝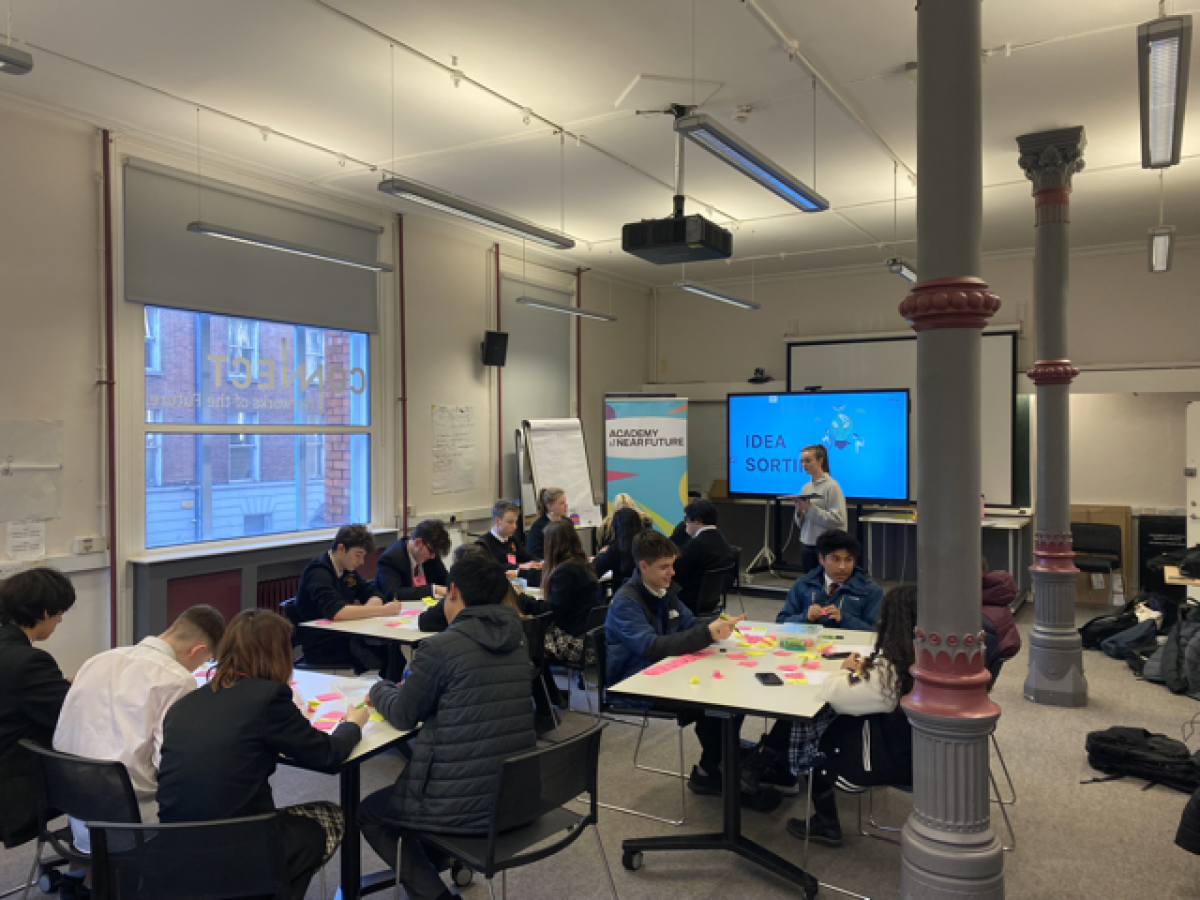 It was fantastic to see students engage with sensors, collect realtime data, and create impactful projects that address environmental challenges in their community!
---
If you are interested in learning more, get in touch at info@nearfuture.ie or via the contact form on our website.