2022 in Review
With 2022 coming to a close, we've outlined some of the many highlights from the year. From delivering workshops to over a 1,000 students nationally to running a week-long smart cities programme for Transition Years, 2022 has been another busy year for Academy of the Near Future (ANF)!

Smart City Workshops 🏙️
During the first half of 2022, over 1000 transition year students had participated in one of our smart city workshops. With a mission to serve communities currently underrepresented in STEM outreach, 58% of our workshops took place in DEIS schools with a further 62% of participants identifying as female.
Over the course of two hours, students learned about the Internet of Things and the types of smart tech underpinning our towns and cities. Students were challenged to 'design for all' and create an inclusive tech solution to a problem facing their community.
'Design Your Future City' TY Week ⚡️
In March, we hosted our first 'Design Your Future City' Week in Dogpatch Labs where 21 TY students joined us for a deep dive into the science and tech behind our urban areas! Throughout the week, students explored an array of topics including E-textiles, privacy in the smart city, and user-focused architecture to name just a few. Students also had the opportunity to engage with real-life applications of smart city tech through demos from leading industry partners, including Google, Leica Geosystems, and Manna Drone Delivery.
The week ended on a high note as students worked in groups to prototype and present their own smart city projects to a panel of expert judges.
Click below to watch some footage from this year's TY week! 🎬

Citizen Science 🔬
Building on the success of our first year of school engagement, September marked the beginning of a new and exciting work package for ANF. Teaming up with I-CHANGE researchers in UCD, we're working with 15 partner schools across Dublin, Kildare, Limerick and Cork to examine local air pollution levels through citizen science.
Since September, we have delivered the first of three workshops with students, exploring the science behind air pollution, installing air quality and traffic sensors in the school. The air quality sensor collects real-time information on local carbon dioxide, total volatile organic compounds (TVOC), and particulate matter (PM) levels. The traffic sensor counts the number of cars, buses, pedestrians, and cyclists passing by an onlooking street. Our goal is to show students that collecting local data with sensors is empowering for communities. As locals, students will have unique insights on the sensor data, which is essential to understand the story behind the numbers and graphs, and create local action.
Grace D'Arcy, Programme Delivery Manager at ANF, joined UCD's Francesco Pilla on RTE's Future Island programme to discuss our work in schools and the importance of showcasing the active role citizens can play in addressing air pollution in their community!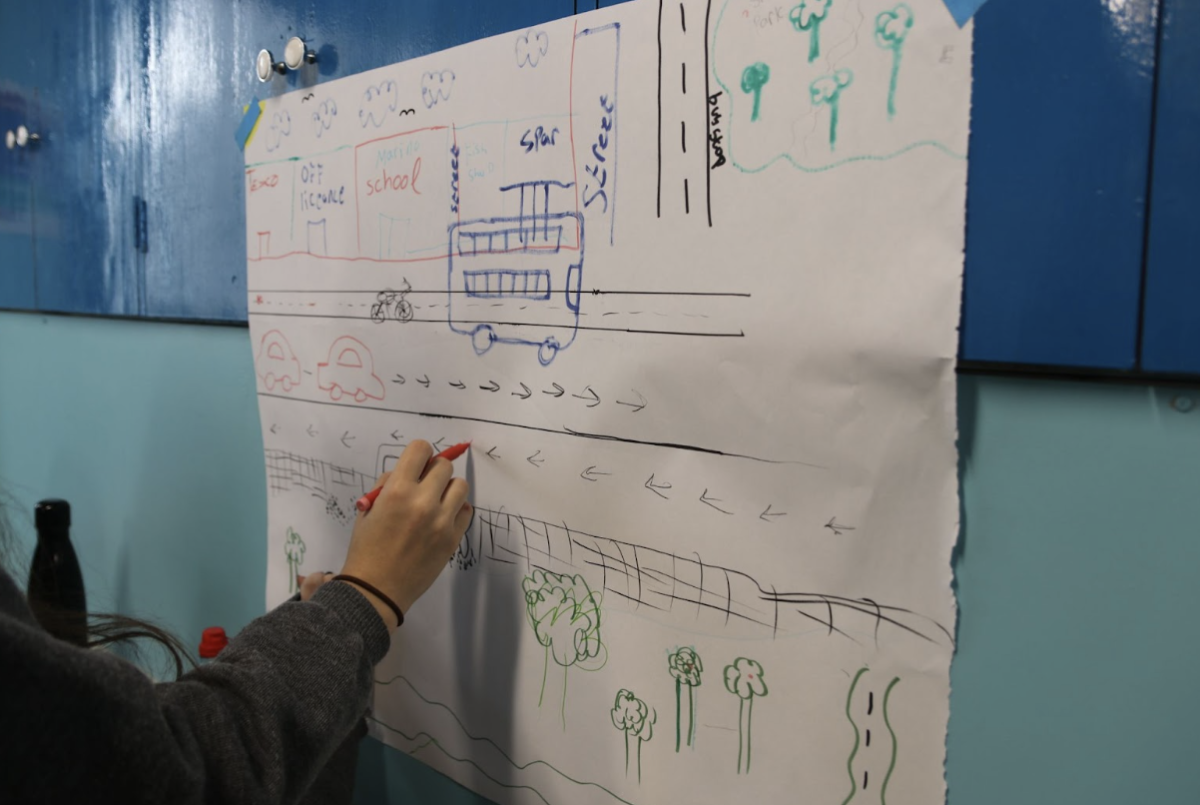 Cities Coalition for Digital Rights 📢
Throughout the year, ANF has also played an active role in accelerating digital rights in Dublin as the city pilots the UN-Habitat's Digital Rights Governance Framework. Some of the first outputs from this collaboration with the UN-Habitat included two problem- and solution-identifying workshops in July, along with the creation of an educational video that explores ethics and privacy in the city.
As we head into 2023, we will continue working with experts in the UN-Habitat to develop a foundational educational module on digital rights targeted at young people and local authority staff in Dublin.

What's next?
Much like 2022, 2023 is shaping up to be another action-packed year for ANF!
In the New Year, we'll revisit the 15 partner schools participating in our citizen science project. Students will examine air pollution and traffic sensor data to identify a local environmental challenge facing their community, such as heavy rush hour traffic or high levels of air pollution on school days . We will then work with students to create an action project to help tackle their chosen challenge, be it a cycling bus, anti-idling campaign or even a community garden. Keep an eye on our website and social media pages as we document the excellent work our partner schools are carrying out.
In March '23, we'll also see the return of our 'Design Your Future City' Week where 20 more TYs will join us for a week of interactive art, design, communication and science workshops. Applications for DYFC Week 2023 are still open so if you're in TY or know someone who is, an application to the programme can be made here!
Our 2022 Highlights ✨
Top Student Idea of 2022 💡
Grace: My favourite idea from students was called the Accessibility Map - an invention to support wheelchair users as they navigate the city and create routes that are wheelchair friendly.
Sadhbh: I really loved the 'Look Out - Light Up' project! Students envisioned it as a 'wearable indicator' for cyclists that uses E-textiles and LED lighting to indicate which direction a bike is turning. It's a great example of identifying a city challenge, i.e. cyclists' safety, and developing an impactful solution for it!
Best Moment of 2022 🚀
Grace: My favourite moment was when a student brought their own sewing machine on the bus to the 'Design Your Future City' programme because they were excited for the 'Electronic Textiles' workshop, exploring potential smart city clothing.
Sadhbh: One of my favourite moments from this year was visiting the Citizens Innovation Lab in Limerick where TYs from Coláiste Nano Nagle joined us for their first workshop! The students were super engaged and shared some really interesting insights into the barriers facing female cyclists.
Favourite Student Testimonial of 2022 💭
Grace: My favourite quote was "I never thought city development was interesting but after this week I've realised it's so much more than planning; it's about noticing how people live and adapting to meet their growing needs." For me this highlights how we are trying to promote a citizen centric approach, and encourage universal design in student ideas.
Sadhbh: My favourite student quote of 2022 is from a DYFC participant who said: "An insight that I took away from the program is that others are willing to listen to our ideas— ideas from young people, even if we ourselves think it isn't a good or practical idea." It captures all that we are striving to achieve here at ANF by providing a platform for young people to voice their ideas and hopes for the future of their urban communities!