Collaborating with Photovoice in Raheny
Earlier in May, Academy of the Near Future teamed up with José Guerrero Vela from PhotoVoice Galapagos to deliver a two-part workshop series to students in Manor House School and St Paul's College of Raheny.
Situated at the nexus between the arts, media, and digital storytelling, PhotoVoice encourages citizens to capture their everyday realities while bringing awareness to the social issues faced by their local areas on a daily basis.
We paired PhotoVoice's community-first ethos with our Visioneers project - a smart city education programme - to bring young people into the conversation surrounding empathetic problem solving in our towns, cities, and communities.
Identifying Local Challenges
During our initial workshop, students of Raheny's Manor House School and St Paul's College participated in a series of interactive, hands-on activities. Following a brief introduction into smart cities, sensor technology and the Internet of Things, students developed their critical thinking skills by pinpointing key urban issues facing members of their community in Raheny.
With a focus on creativity, empathy and inclusivity, students worked in groups to identify diverse and multifaceted challenges within their local area. These issues ranged from littering, inadequate number of bins, lack of public bathrooms, to uneven paths and excessive traffic. Building on the various social and environmental issues identified by students, three themes emerged from our first workshop: social interaction; accessibility; the environment.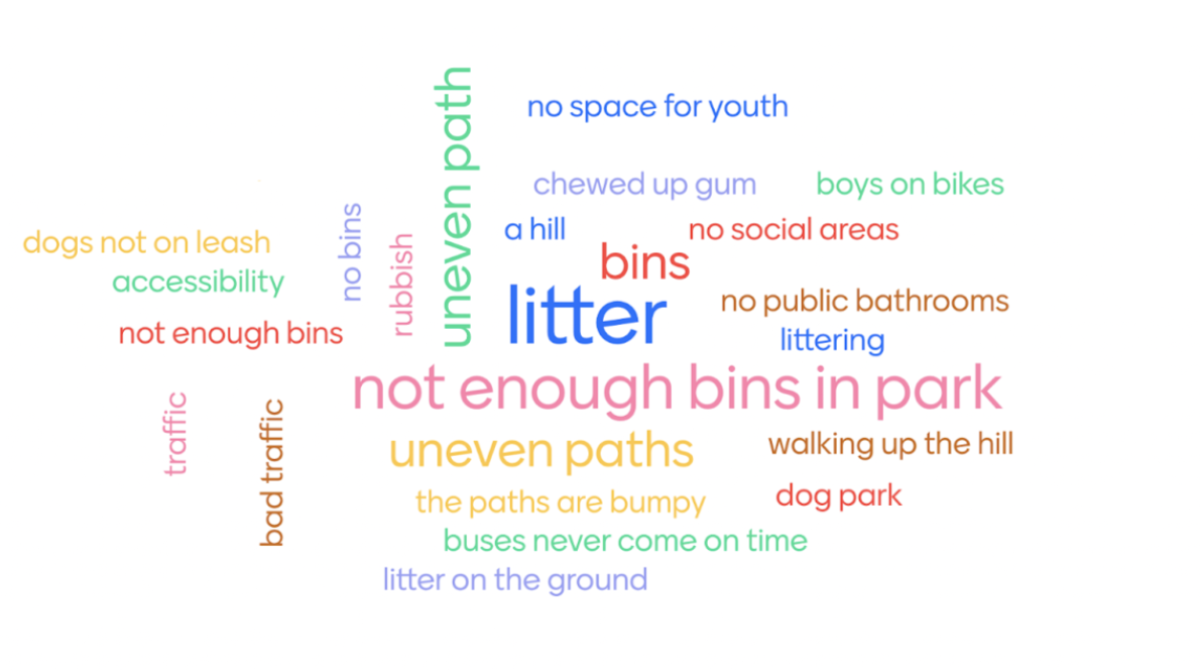 Understanding our Local Area through Photography
Following some excellent photography pointers from José, students were invited to visually document their local area through the lenses of social interaction, accessibility and the environment.
Ella, a fifth year student in Manor House School, captured an image of her local park and noted that the lack of the street lighting disproportionately excludes certain social groups from enjoying public space in Raheny:
​​"My main observation was the lack of lights in the park, especially on the avenue. This deters people, specifically girls, from using the park once it's dark because of the big groups of lads on bikes."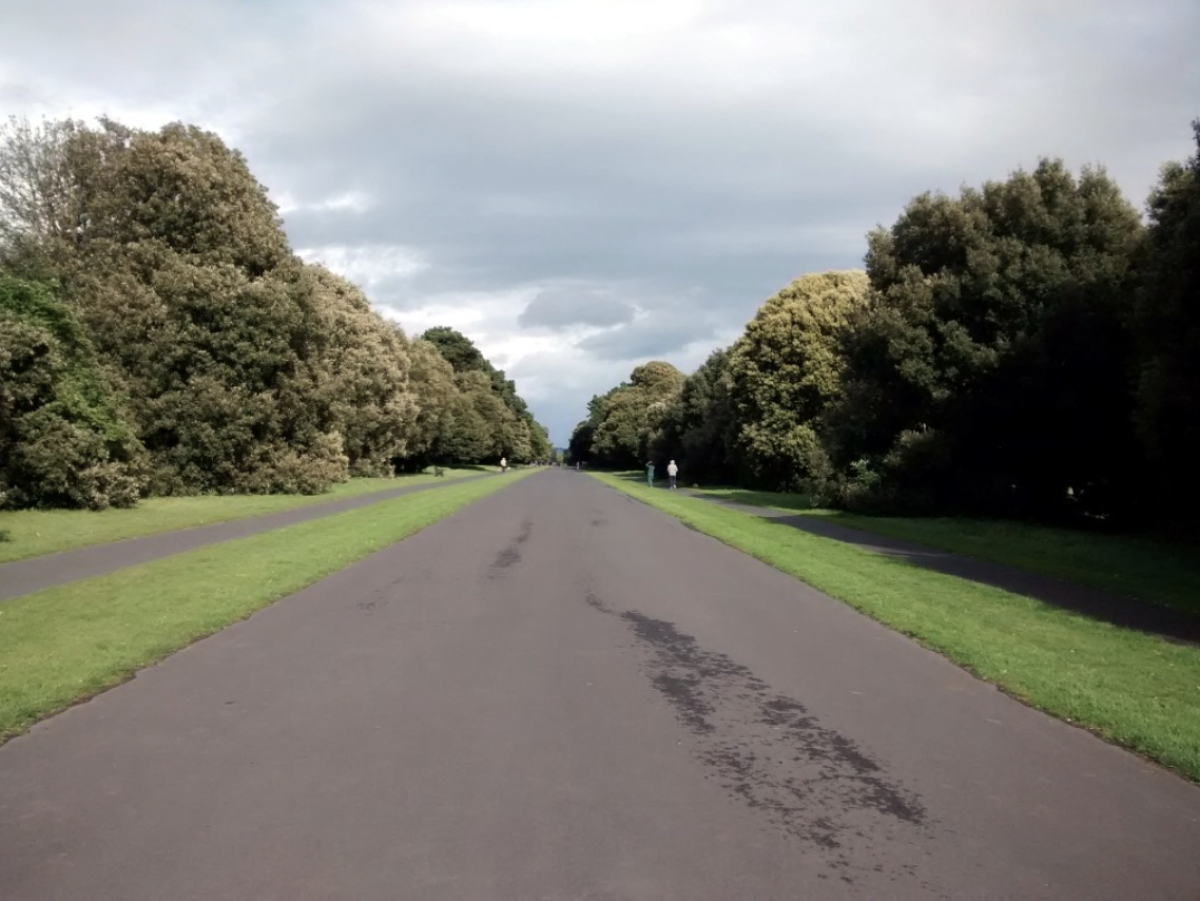 Drawing on the theme of accessibility, Rebecca, also a fifth year student in Manor House School, identified inaccessible urban infrastructure as a key issue in Raheny that leads to discrimination of less able-bodied people:
"This picture depicts the inaccessibility of a local restaurant for people in wheelchairs and with other mobility devices."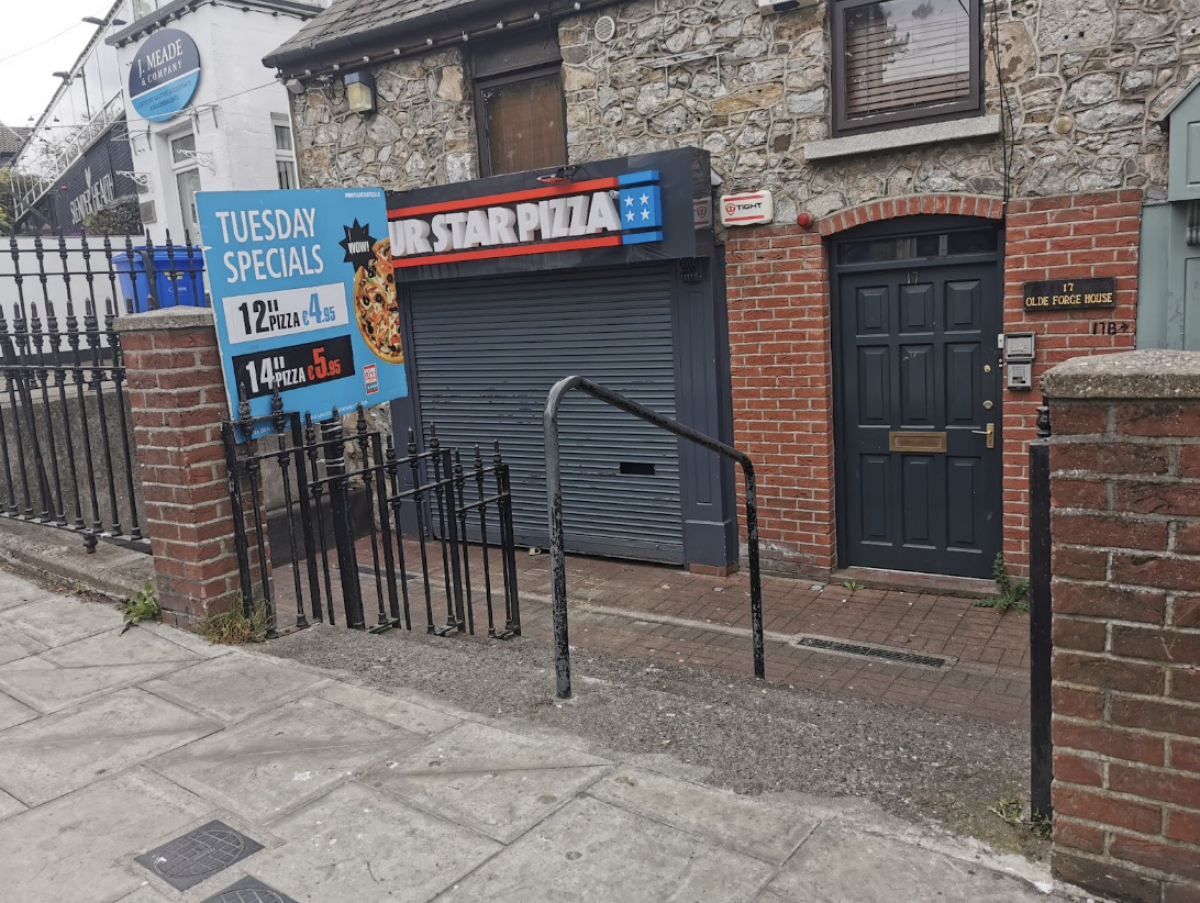 Empathetic Problem Solving
In our follow-up workshop, students devised a series of tech-based solutions that could help improve their local area while benefiting all members of the community equally. Some of our favourite ideas include an 'Accessibility Scanner' that indicates the most convenient route for Raheny's senior citizens. With a desire to tackle climate change, another group of students developed a 'Carbon Counter' to help their community make more environmentally-friendly choices throughout their day-to-day lives.
Throughout our workshops, students in Raheny demonstrated the value of developing empathetic solutions for their local communities along with the importance of citizens representing their lived realities through participatory photography, self-advocacy, and digital storytelling. Such sentiments were underscored by José who stated:
"Considering the speed of the technological innovations globally and the need to embrace local voices in urban planning processes, I think that these kinds of collaborations between different disciplines, sectors and territories can contribute to enable deeper citizen participation and share ideas for solutions based on local perspectives that can later be scaled up."
____
Interested in our team delivering a Smart Cities workshop for Transition Years at your school? Get in touch at info@nearfuture.ie or via the contact form on our website.