Design Your Future City - A Week-long Innovation Journey!
'Design Your Future City' (DYFC) Week was an exciting week-long innovation programme that ran from March 21 - 25th for Transition Year students to explore science, technology, art and design. Through interactive workshops, students identified tangible ways technology can be used when solving local problems.
What are we all about?
Academy of the Near Future is a smart cities education programme developed by Smart Docklands, Dublin City Council and CONNECT. The Visioneers programme aims to bring young people into the conversation about new technologies in the city, with a particular focus on reaching groups underrepresented in STEM outreach, including girls and DEIS status schools.
The 'Design Your Future City' Week
Having delivered workshops to over 1000 students across Ireland, we called on TY students to identify a challenge in their local area for a chance to participate in the week. The programme did not require any previous experience in technology or coding, just enthusiasm and an open mind about creating better future cities, towns and communities!
21 students were invited to partake in the DYFC Week that took place in Dogpatch Labs located in the heart of Dublin's Docklands. The main objective of DYFC Week was to allow students explore the future of cities through collaborative and playful workshops, sparking creativity and critical thinking. For students, this involved working in teams to explore problems, generate ideas, prototype and develop their own smart city solutions.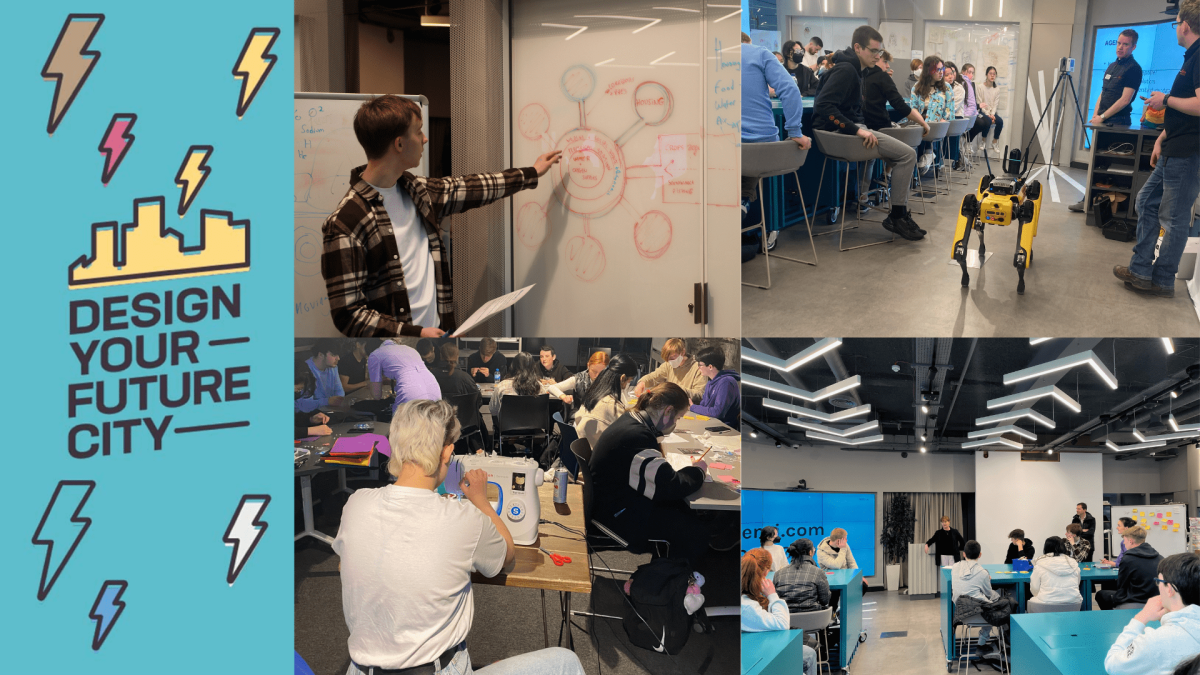 Smart Cities in Action
Throughout the DYFC Week, students were offered a deep dive into the various uses of smart city technology. Kicking off with a workshop in sensor technology, students programmed and developed their own microbit 'Pet'. Later in the week students learned about electronic textiles, conductive thread and sewable circuits by creating their own wearable tech. Speculative design workshops and 'Technology and Ethics' debates followed suit, encouraging students to think critically and empathetically when designing smart tech solutions.
There were also multiple guest speakers and demonstrations. Students had the opportunity to walk 'Spot the Dog' and explore Leica Geosystems scanning software. Manna Drone Delivery also gave students a close up view and demonstration of drone technology and their trial deliveries in Balbriggan. The students also got the chance to see Google's AirView Dublin Street View car which captures air pollution and measures greenhouse gases across the city. Guest speakers included Diane Hrisovescu who spoke about social innovation and Aine NiChaoindealbhain from Virgin Media Television who supported students to develop their pitches.
The week ended on a high note with students showcasing their smart tech prototypes to a panel of industry partners excited to hear the youth perspective. Some of our favourite ideas from the DYFC Week include the 'BinBot 1000' (a VR game that tackles pollution in the city), 'Night-Hawk' (a CCTV device that uses sensor tech to prevent theft), and the 'Accessibility Scanner' (a piece of software that identifies inaccessible parts of the city for people with reduced mobility). Special commendation was given to Team Diss Drone (comprised of Eva, Hannah, Séan, Eoin, and Cael) who utilised sensor technology and facial recognition software to create an autonomous aerial vehicle tackling littering in urban areas.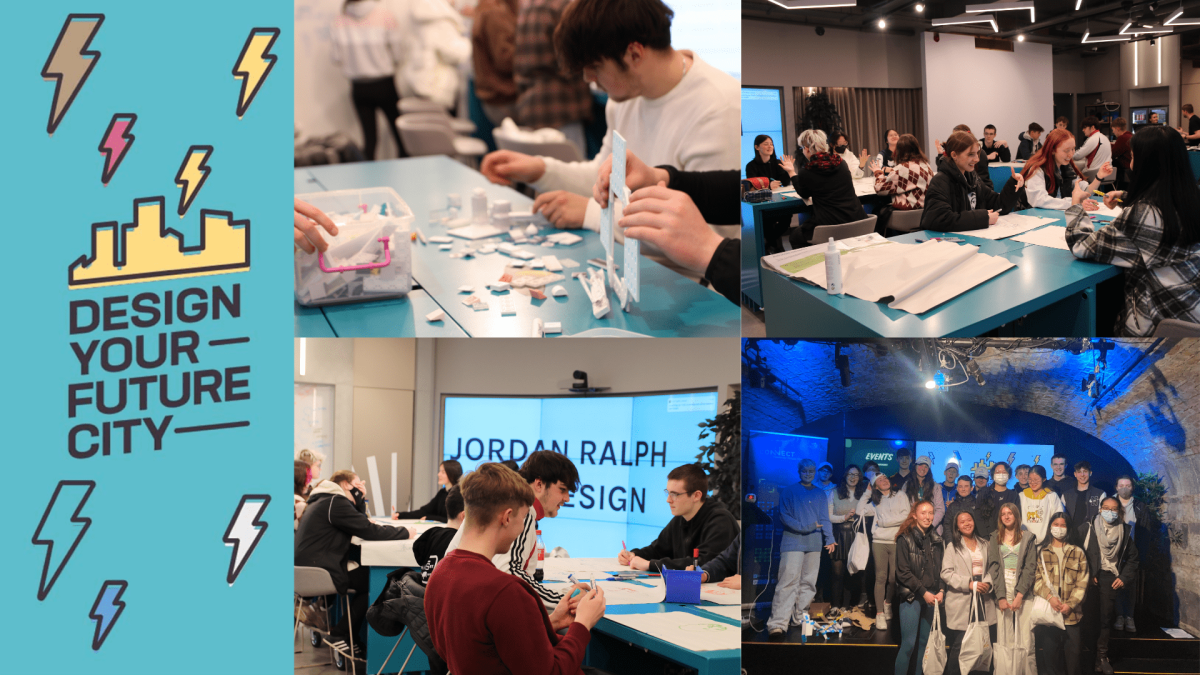 "Others are willing to listen to our ideas— ideas from young people"
As the programme drew to a close, we asked our TY participants to discuss their insights, experiences, and highlights from the DYFC Week, with one students saying:
"An insight that I took away from the program is that others are willing to listen to our ideas— ideas from young people, even if we ourselves think it isn't a good or practical idea."
For other students, the DYFC Week demystified urban planning and demonstrated the importance of creating a community-focused smart city:
"I never thought city development was interesting but after this week I've realised it's so much more than planning; it's about noticing how people live and adapting to meet their growing needs. "
Throughout the DYFC Week, students created and maintained a fun, supportive, and energetic learning environment, developing life skills and friendships that will stand the test of time.
____
Interested in our team delivering a Smart Cities workshop for Transition Years at your school? Get in touch at info@nearfuture.ie or via the contact form on our website.